Date : 14 Oct 2019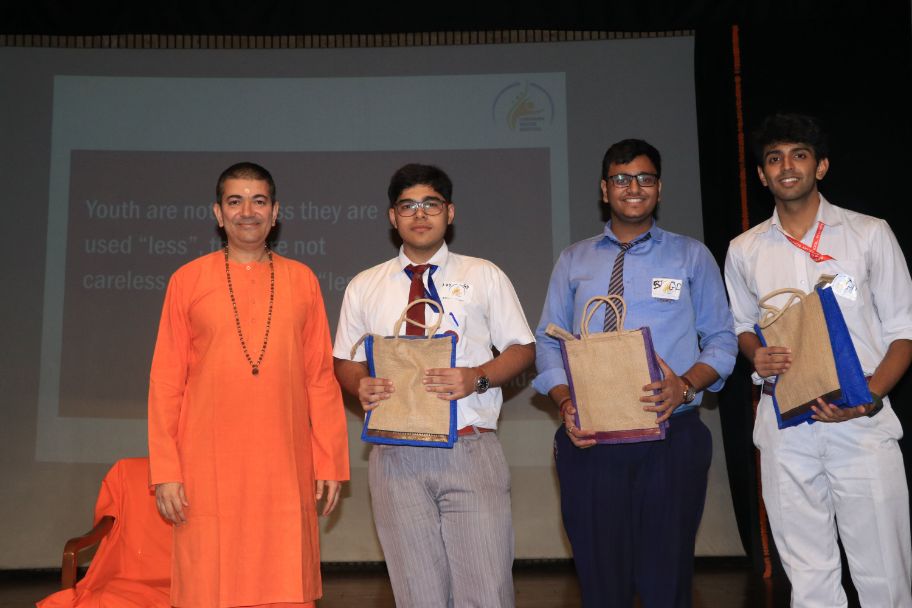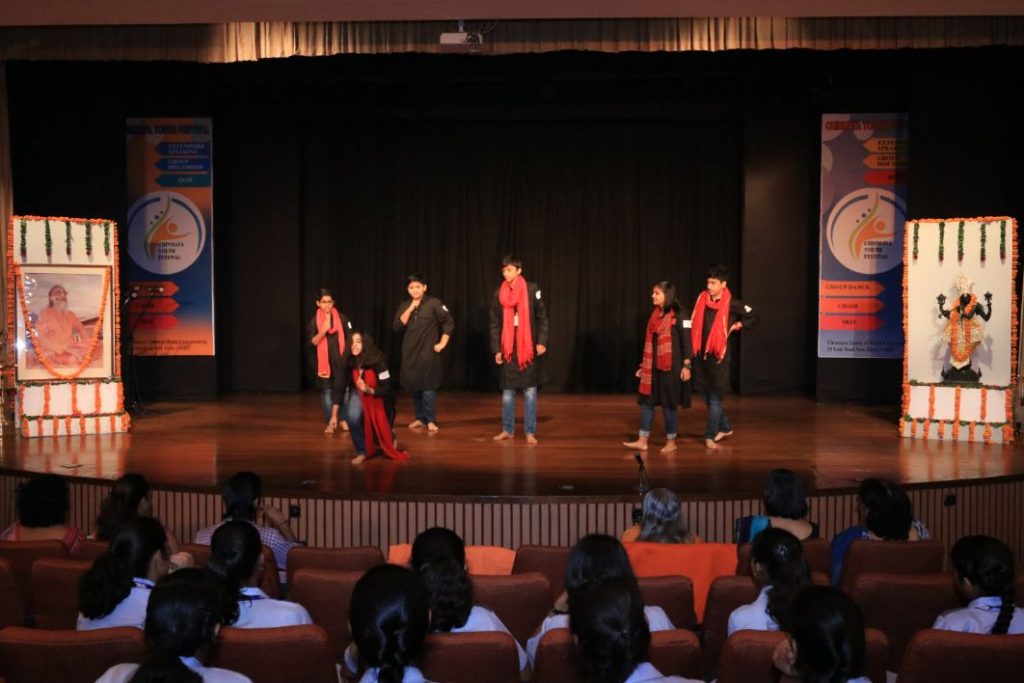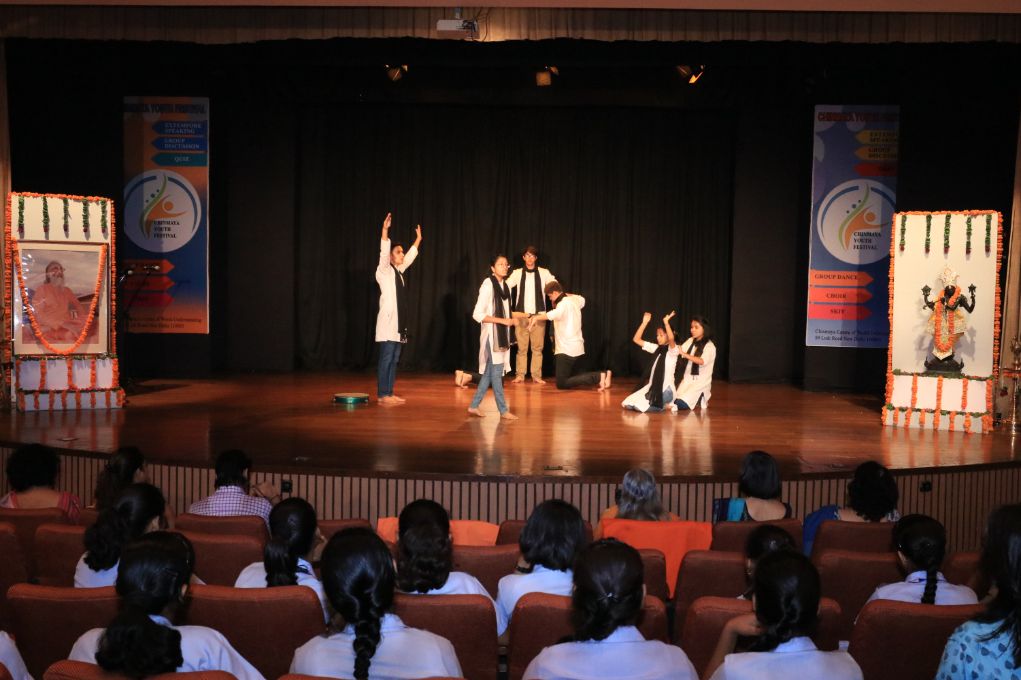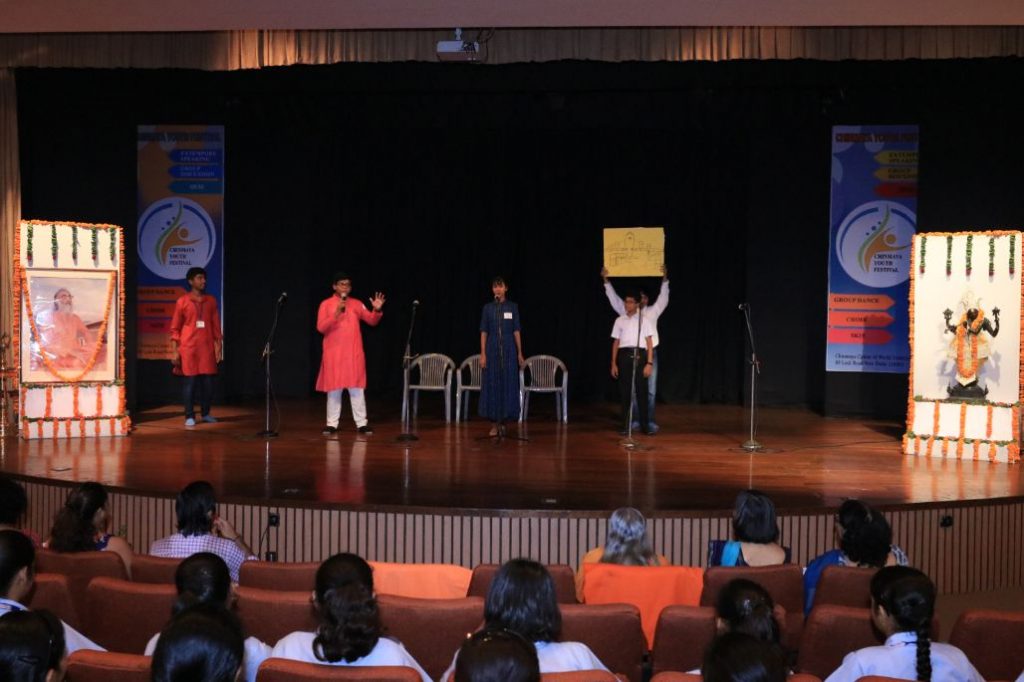 Report on Chinmaya Youth Festival – 14th – 18th October 2019
             On October 14th Swami Prakarshananda and Swamini Gurupriyananda of Chinmaya Mission Delhi launched a five day Chinmaya Youth Festival for high school students from the NCR.  This program brought together twenty-eight schools in a joyful extravaganza of quiz, extempore speaking, group discussion, dance, choir and skits. Approximately 550 students visited the Mission Centre where the festival was organized and offered us a vibrant experience of young talent and enthusiasm.
While 7000 children from thirty-five schools participated in the first round of the quiz that was held in their own schools, the second and third rounds were held at the Mission. Questions based on Indian history, culture and philosophy and also on the environment, were remarkably well tackled by the finalists.
The extempore speakers offered their views on quotes of Gurudev and those of eminent personalities from around the globe. Group Discussion topics compelled a fresh look at prevailing attitudes and vision of life. The confidence and ability of students to express themselves were impressive.
The choirs presented one devotional and one patriotic song each, in a variety of genres. The dancers had the freedom to choose from classical, folk, modern or fusion styles. The skits focussed on one of three themes: 'I can Make a Difference' which saw a range of burning social issues depicted; 'Caring for the Elderly' where compassion and gratitude towards grandparents was the message; and 'Dilli Meri Dilli' where the fun, fumes and frowns that characterize Delhi were showcased.
There were cheers and tears, excitement and disappointment, laughter and grumble but through it all an air of celebration prevailed throughout the week.  Delhi Public School Mathura Road carried away the Rolling Trophy!  We already look forward to Chinmaya Youth Festival 2020.