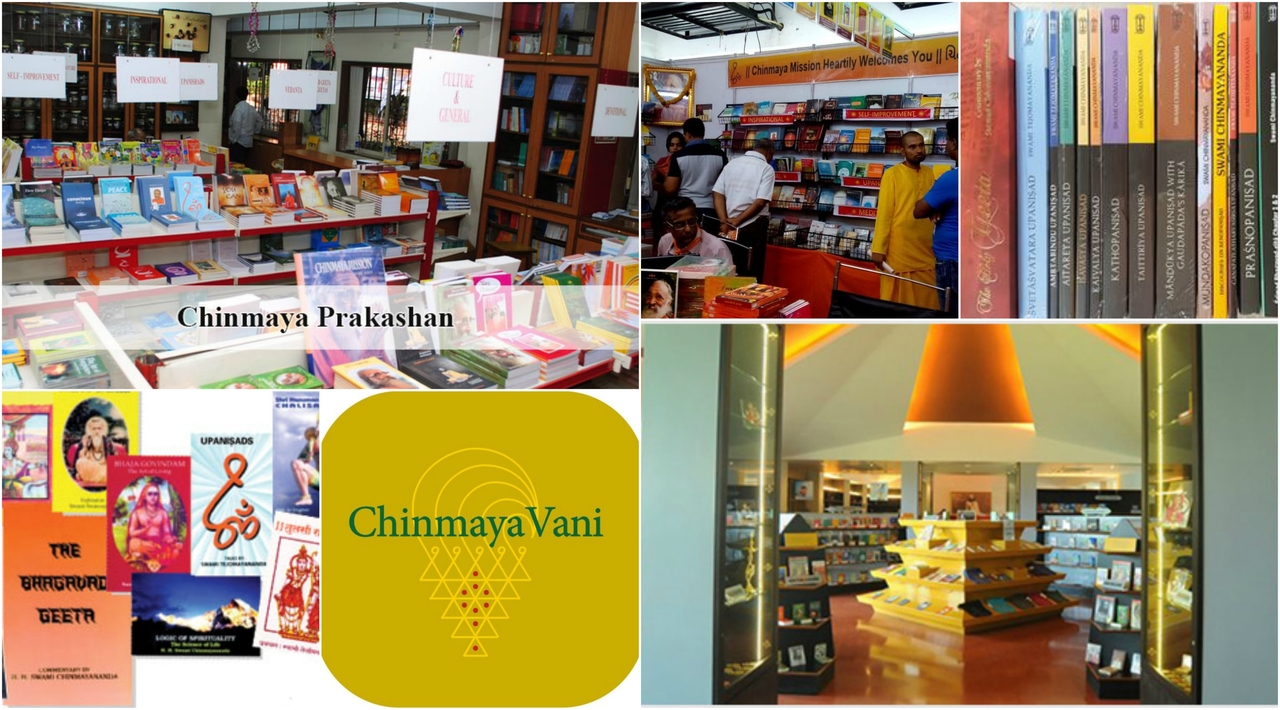 A seeker asked Pujya Gurudev, Swami Chinmayananda, "Where can I meet you?" Promptly he replied, "In my books!"
Located on the ground floor, "Chinmaya Vani" is more than an ordinary bookshop. It is home to a fascinating array of over 500 titles in English and Hindi based on Vedanta, also books on Devotion and Self Improvement. A special section reserved for the little ones has a wide range of beautifully illustrated children's books to impart values laced with joy and excitement. New books are constantly added to this priceless selection. The books are well displayed allowing customers enough room to browse at leisure, before making a selection.
Audio and Video CDs include a selection of ever-popular bhajans, Vedic chants as well as discourses on the Upanisads, Bhagavad Gita, Management Techniques and other topics of spiritual interest. Recent introduction – Gift vouchers – let your loved ones take away books of their own choice.
Open on all days of the week (except public holidays) from 10am to 6pm.
A warm welcome awaits you at Chinmaya Vani. Adults, youth and children – open up your world of self-discovery !!!